IP65 High Brightness Touch PCs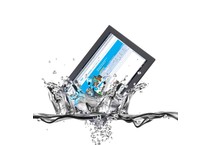 IP65 Sunlight readabel, vandal resistant aluminium Touch PC series has been designed for demanding industrial applications, especially outdoor or in places with much dust or water. High-performance LEDs with extreme long life, coupled with speciality films and enhanced ploarizers allow a perfect picture even under direct sunlight. The individually equipped, water-and dust-resistant, highly stable connections ensure proper connectivity in all situations and withstand all weather conditions and application. The heart of the Intel i3 system is equipped with reliable RAM, SSD and W-Lan modules.
---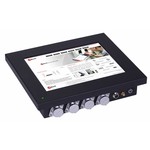 10,4 inch Touch computer IP65,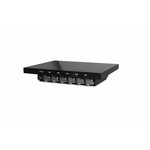 17 inch IP65 Touch PC, Aspect ratio 4:3, Contrast 700:1, resolution 1028x1024, Touch Technology Capactive multitouch, Wifi, 4GByte RAM, 64GByte SSD, Power supply 100-240. Water- and dustproof.