Touch computer all-in-one computer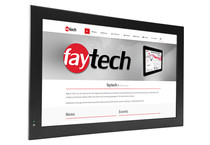 The faytech resistive touch screen computers are suitable for both industrial and business applications. The restistive touch screen is easy to use even with gloves. The touch computers have an industrial design. Faytech computers are distinguished by their silent operation. They are extremely robust and reliable. Ideal for continuous 24/7 use. 
When you log in, prices become visible. 
---