Touch computer all-in-one computer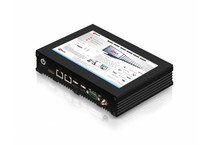 For industrial and business applications, faytech's Touch PC series provide incredible stability due to its fanless silent operation, no moving parts design and aluminum housing. Equipped with strong Intel® Celeron™ DualCore or QuadCore CPU, Intel® HD graphics, 2G / 4G RAM and 64G SSD, the system supports various OS, e.g. Win 7/ 8/10 (32 or 64 bit) and Linux. With Intel® I5-5200u CPU, fay-003 mainboard is available for better performance. Using 5-wire resistive touch panels (4-wire for 7") and faytech's subpixel free A+ LCD panels, it is our cost-effective yet highly reliable solution for long term operation. faytech's Touch PCs are the perfect option for moderate and challenging situations, such as industrial automation, POS system, digital signage, etc.
---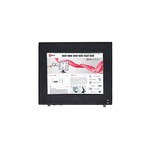 Aspect ratio 4:3, Contrast 700:1, Resolution 1024x768, IP40 front, Display size 16.20 x 12,20 cm. Intel® Celeron™ Dualcore N2807 and Quadcore J1900 CPU, WiFi, 2GByte or 4GByte RAM, 64GByte SSD. power supply 100-240V.
Through its fanless silent operation, lack of moving parts and sturdy design faytech's Aluminum Touch PC V2's has the reliability needed to separate it from standard PC systems.