Touch computer all-in-one computer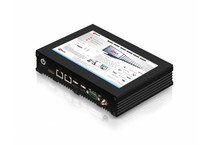 faytech's all-in-one Touch Computers are the perfect option for moderate and challenging situations, such as industrial automation, POS system, digital signage, etc.
For industrial and business applications, faytech's Touch PC series provide incredible stability due to its
fanless silent operation, no moving parts design and aluminum housing.
Equipped with strong Intel® Celeron™ DualCore or QuadCore CPU, Intel® HD graphics, 2G / 4G RAM and
64G SSD, the system supports various OS, e.g. Win 7/ 8/10 (32 or 64 bit) and Linux.
---