For us to provide the best quality products to the customers, we make sure the entire supply chain is controlled. Each single component is precisely selected and thoroughly inspected to meet the highest quality standards in the market.
This way faytech is able to only produce the best quality devices for the customers.
The display quality of the screens is very important to faytech, which is why each single component is tested thoroughly before being accepted into the manufacturing process. These components include:
• Glass panel
• Touch sensor + panel
• LCD panel
To fully understand the components used for the display screens of faytech devices, the process is visualized in the diagram.
Inspection Criteria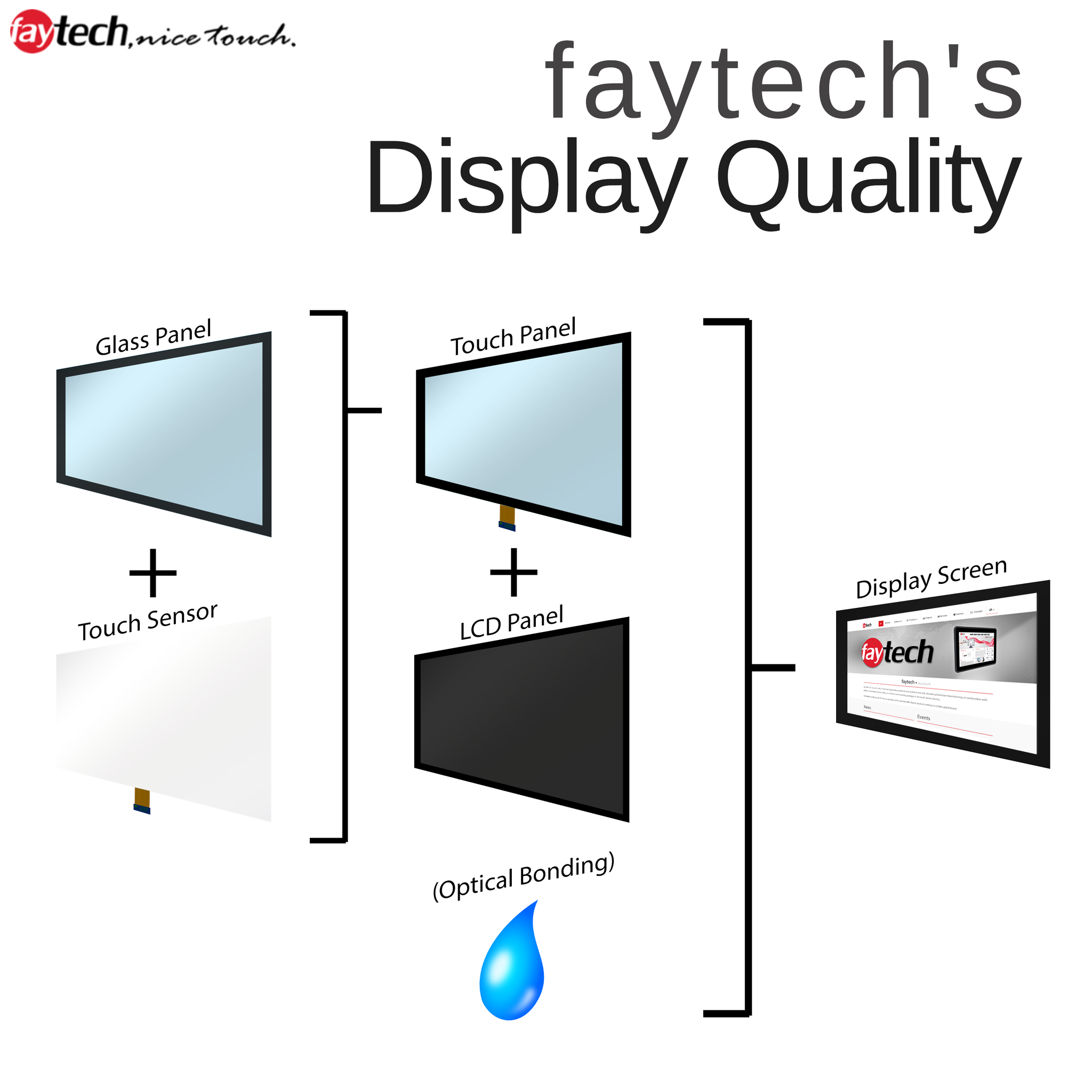 This table which shows the inspection criteria for the 7" to 32" glass panel sizes as an example. As can be seen, many different criteria are inspected thoroughly before moving onto the next process, with a clear explanation on which defects are acceptable and which are not.